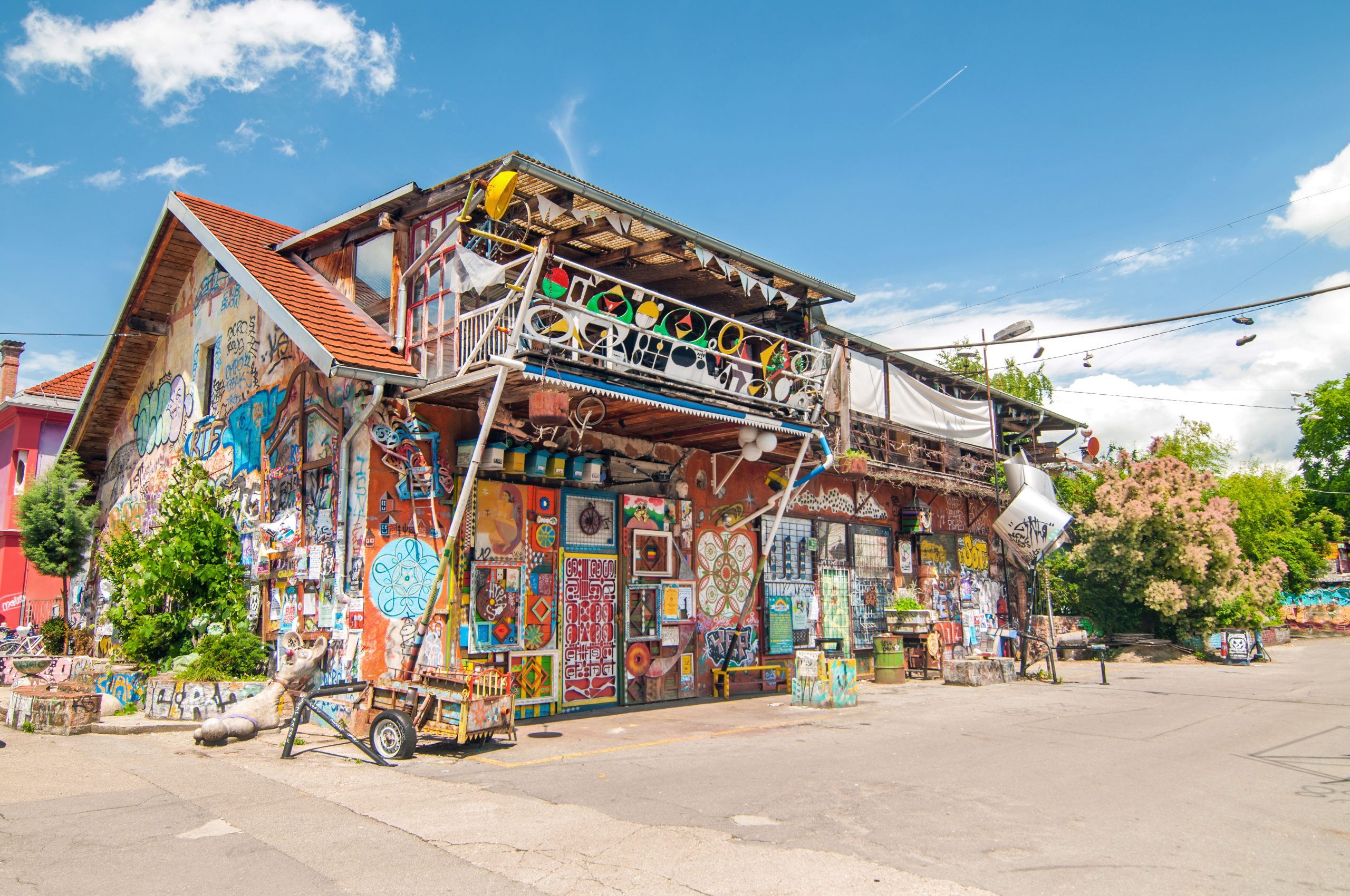 It's not a huge city, but it has so much to see and do that you'll feel like you haven't had time to take a breath for the two or three days you'll need to get to know the heart of Slovenia – and it's perfect for a weekend getaway. This is Ljubljana, a city with incredible neighbourhoods to discover like Metelkova, which is less than two hours' drive from Zagreb, for a perfect combo of European cities.
In such a stately city, what could be cooler than to come across a neighbourhood that overflows with urban art from every which way and where everything seems to develop organically and freely? You've seen it in the Athens neighbourhood of Exarchia, and also in Christiania, in Copenhagen. Discovering these kinds of flamboyant neighbourhoods is never boring.
In Ljubljana, the Metelkoka neighbourhood is the most alternative and underground version of the city. And as usually happens in these cases, going into this spirited neighbourhood will give you the impression of having slipped through some strange wormhole and been tossed into a totally different world.
That's exactly why the Metelkova neighbourhood is the usual meeting point for artists in the capital. It's full of art galleries, cultural activities and all kinds of places (each one more off-the-wall than the last) where people get together to revel in a space where imagination has no limits.
This carefree neighbourhood is one of the few places in the world where you can stay in an old military prison decorated in the purest funky style, with bright colours and impossible prints, the famous Hostel Celica. It's worth a visit even if you're not staying there.
Do you dare to live it up? Book your flights to Zagreb with Iberia and be surprised by the most amusing, surprising and colourful face of Ljubljana.