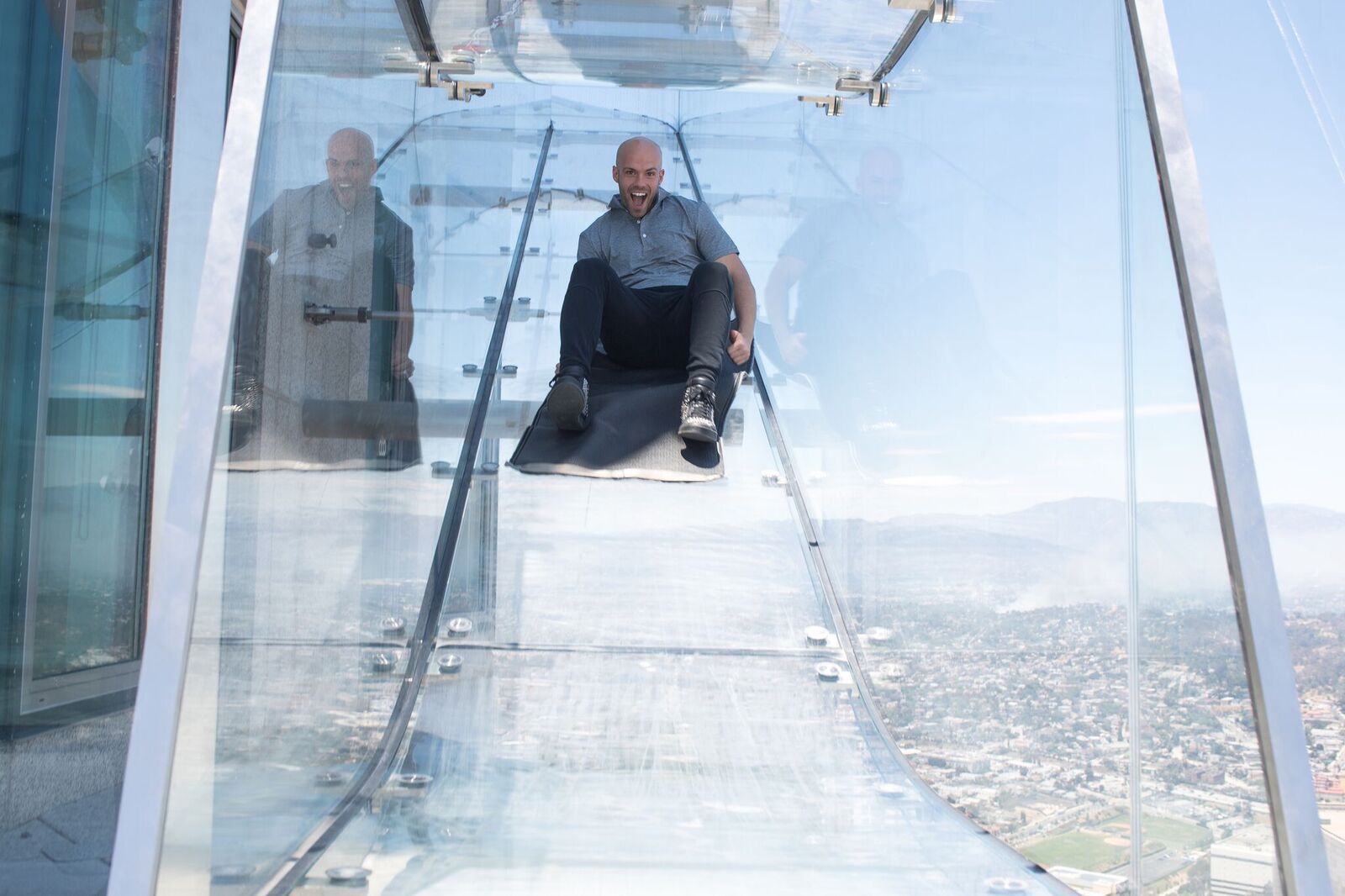 Los Angeles is full of unique charms. That's why studying in the city of stars is a dream come true for so many. The Californian city is an open invitation to enjoy an afternoon bike ride with friends along the beach promenade that leads to Santa Monica (yes, the one you've seen in so many movies!) or -why not?- to go on the slide in California's highest outdoor observation deck. This latest craze is located in the iconic building of the U.S. Bank Tower, right in the center of Los Angeles.
Can you imagine sliding down a 45-foot long outdoor glass slide and seeing the city of Los Angeles from a different perspective, one that few have experienced before? This is exactly what this attraction, known as Skyslide, offers those who dare. It's located inside the U.S. Bank Tower and, once you visit, you'll be able to say you've slid down from the 70th to the 69th floor of one of Los Angeles' most famous skyscrapers, also known as Library Tower. Fun fact: this building had a star turn in the famous movie Independence Day, when it was the first structure destroyed by the aliens during their invasion. Remember? That's the location of OUE Skyspace Los Angeles (633 W 5th St #840), which is close to 300 meters high, and to which people flock because it offers one of the best views of the city.
Remember: when traveling in Los Angeles, you can ride the Skyslide for a thrilling one-of-a-kind experience. Want more activities? Would you like to keep reading about what else you can do in California's film mecca? Just click here.
Photo | OUE Skyspace L.A.