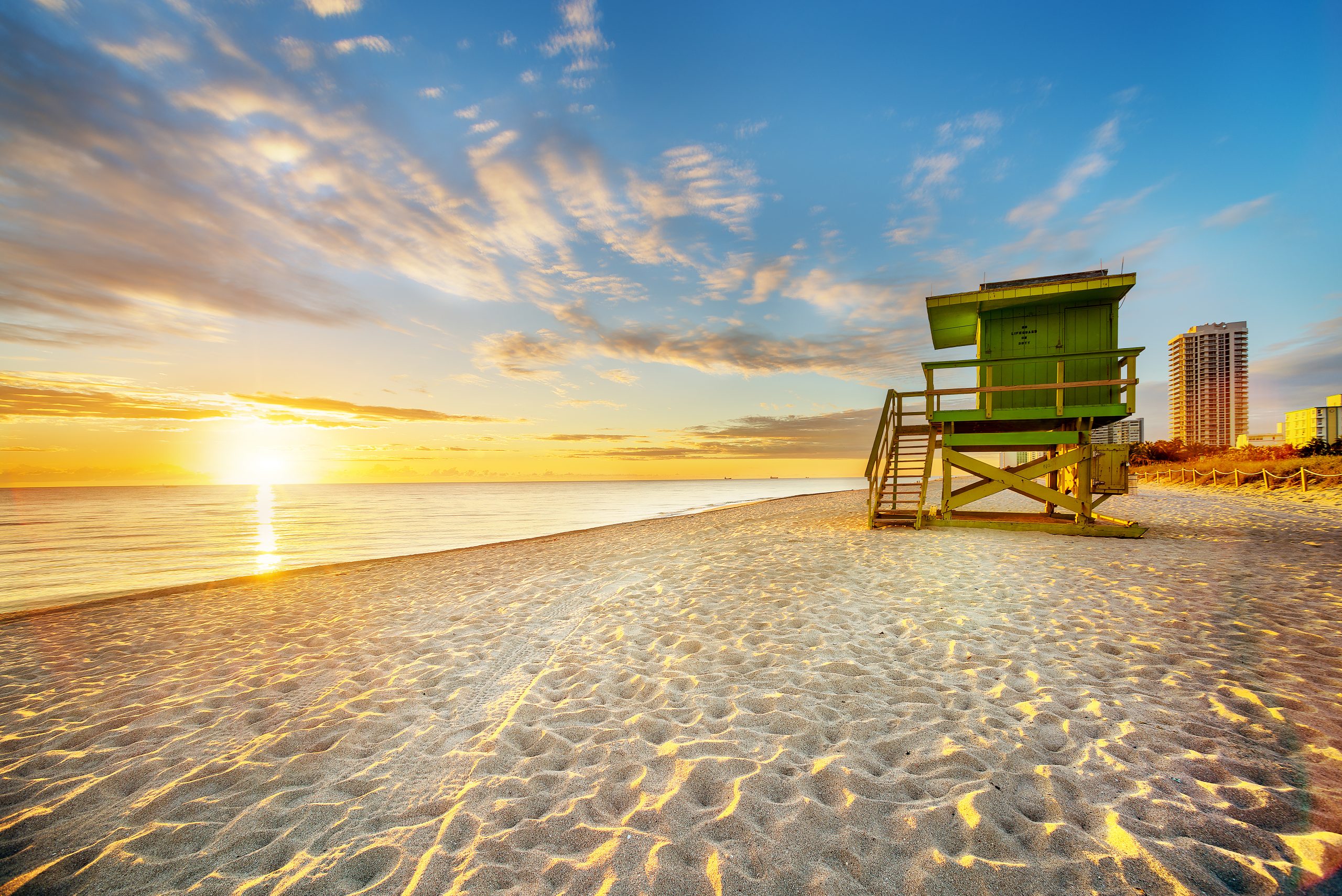 It's one of the top fave destinations for those in work programs abroad. And no wonder! It's sunny, there are parties aplenty and you have miles and miles of beach. We are talking about Miami, of course, and more specifically, South Beach (Sobe, as it's known among its residents). It's the perfect destination when the body asks for sunscreen, warmth and nothing but the sound of the waves quietly breaking in the sand.
South Beach is the quintessential coastal area in Miami. It is separated from the city by Biscayne Bay (where you find the famous islands where celebrities spend their vacations). The trip from downtown to the beach area seems to send a message to those who cross the waters of the bay on the famous McArthur Causeway: Welcome to the good life!
And with good reason. South Beach beats to the constant rhythm of tourists, locals and the occasional celebrity enjoying what we all like: sunbathing, dining in some of the best restaurants in town and experiencing the vibrant South Beach nightlife. You'll have few worries beyond planning your next party adventure and having a great time.
Among the places that you simply can't miss, we will begin with Ocean Drive, a beachfront street full of restaurants at the southernmost end of South Beach. This is the street where several scenes of Scarface were filmed, as well as having the Versace family house among its most outstanding buildings. By the way, very close to Ocean Drive is Nikki Beach, a lively place where you can have lunch while you watch the dance floor (right in the sand) begin to fill with beautiful faces ready to give it everything until the evening.
Another emblematic area in South Beach is Lincoln Road, known for its high end shops, bars and restaurants. There are also some fast-food places, so a walk on this pedestrian street doesn't mean you have to break the bank. And very close to Lincoln Road you'll find Española Way, a classic of the Hispanic tradition (mixed with Mexican and Brazilian touches, and everything that can be considered Caribbean).
Running parallel to the coast, Collins Avenue and Washington Avenue are two main avenues that you'll not get tired of walking. Like Lincoln Road, they are full of nightclubs, restaurants, shops of all kinds and more than a tattoo parlor or two (beware of getting carried away by the South Beach "madness" and leaving there with an unexplainable tattoo).
Going back to the bay, let's just say it's the perfect place to rent a jet ski and go island to island in the hopes of taking a picture of one of the celebrities who usually spend their days chilling there: Puff Daddy, Jennifer Lopez or Shaquille O'Neal, to name a few.
You may also have heard about Miami's huge shopping centers, but if you want to return home loaded with designer clothes at outlet prices, South Beach is not the place. To find the best bargains you must rent a car and dedicate at least one whole morning (and maybe part of the afternoon) to visit one of the best known: Dolphin Mall, a mall with hundreds of stores with great sales all the time.
South Beach has it all, so if you want to spend a few days of guaranteed fun, don't hesitate to plan your trip to Miami. And for party aficionados, don't lose sight of Florida's quintessential coastal festival: the WMC.
Photo| Ventdusud