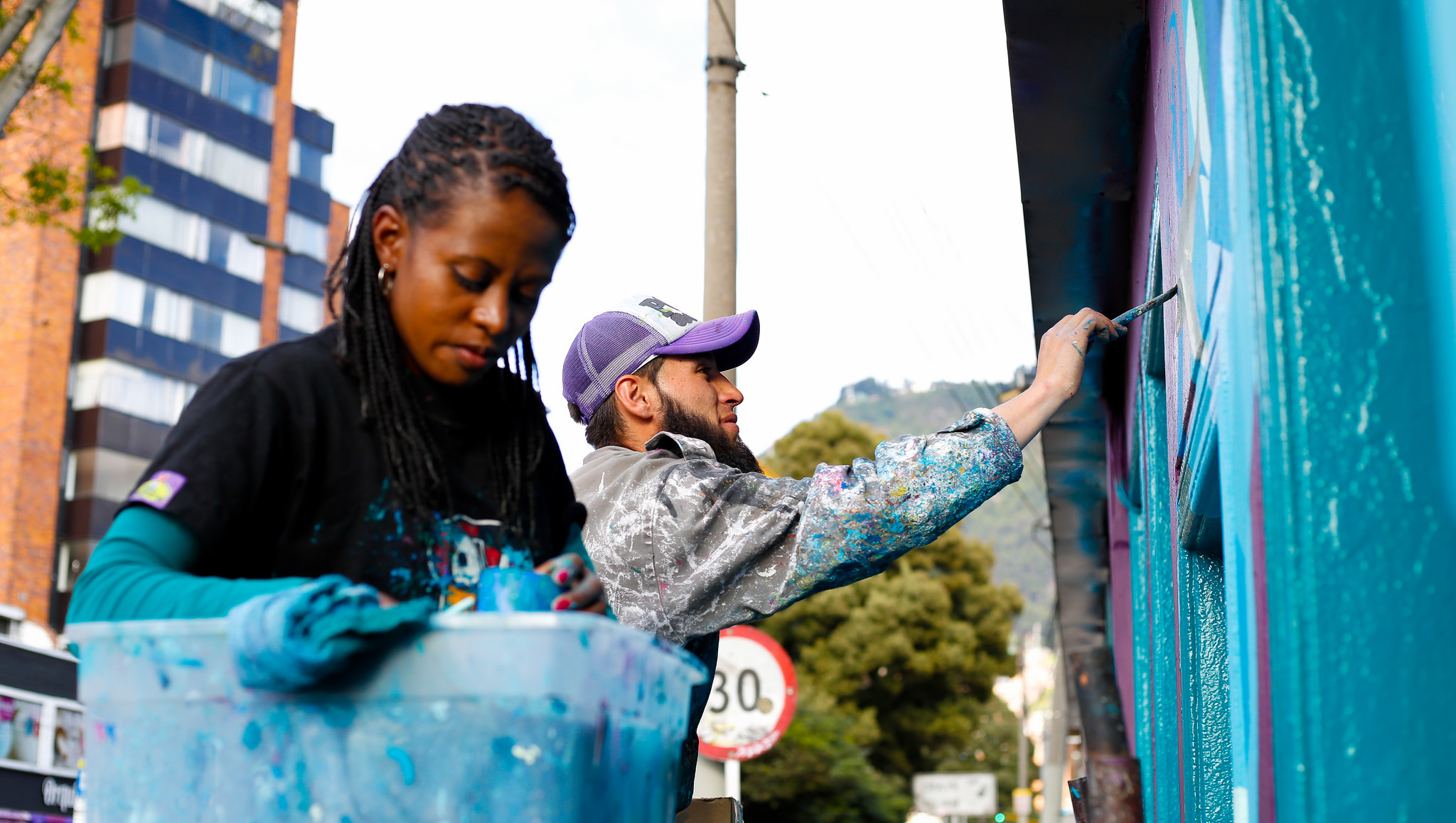 We have already told you about the musical spirit of Bogota, a city where music is present almost anywhere. You also know about Cartagena, worth a trip from the Colombian capital. We have even told you about the Eco Yoga Festival to relax… Yes, there's a lot to do in a destination that you will find unique for many reasons.
And to continue to explore the city and experience the most authentic countercultural street art in Colombia, on your next trip to Bogota you might want to think about dedicating at least one day to visiting the capital's museum par excellence. We are talking about the city's streets, with its buildings and murals made colorful by the work of some of the best known graffiti artists in the world. It's a way of seeing the world through the eyes of the street artists who, in the most surprising ways, manage to transmit their message with a spray can.
If the idea of dedicating a small amount of your time there to exploring street art seems unusual, remember that Bogota's graffiti scene has become, for many, one of the main reasons to travel there. Did you think New York was the epitome of urban art? Not so: Bogota is becoming an enclave of emerging urban art, growing by leaps and bounds in recent years.
Whether in the historical center of the city, Plaza Bolívar (a special point of interest for its political graffiti), or the International Center, works of urban art extend from north to south. If you want to understand the graffiti culture, as well as the context in which it originated, we recommend you go on a tour where they will explain everything from beginning to end.
On the website http://bogotagraffiti.com/ you can book (free) your tour of urban art in Bogotá. But remember to make a donation to ensure the preservation of graffiti culture for many years to come.
Photo | Joseba Mercader