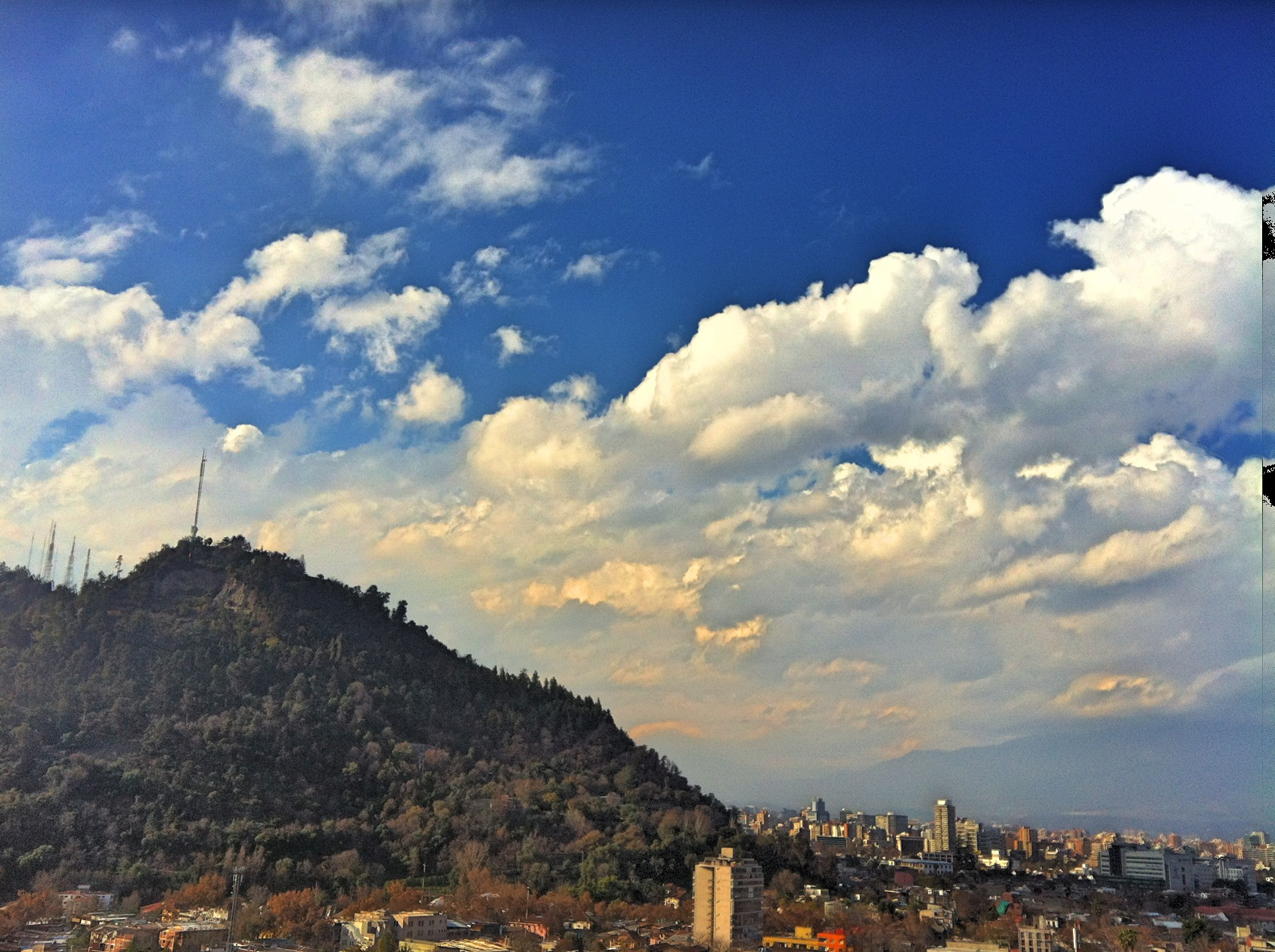 Cerro San Cristóbal offers a unique opportunity to see the city of Santiago de Chile from above. In fact, it is the Chilean capital's second highest point, from which you will have the appropriately named Barrio Bellavista ("beautiful view") at your feet. In addition, it is also the largest urban park in Chile, the most visited in the capital, and one of the largest in the world.
This verdant corner of Santiago, which is free to visitors, deserves an afternoon or a morning leisurely spent enjoying its natural beauties, as the hill is full of viewpoints and gardens. And if you are studying in Chile, not just visiting, you will definitely go back again and again. If you're wondering how to get there, you can go up either on foot, by car, bicycle or, to make it more fun and original, you can climb by funicular or cable car.
The reopened cable cars date back to 2016 and consist of 46 new cabins, painted green, red and blue, which replaced the now extinct "huevitos" ("little eggs"). It has a total of three stops, whose stations are located in Oasis (at the height of Pedro de Valdivia and El Cerro Tupahue Avenue – next to the pool of the same name – and Cumbre, next to the virgin, the most emblematic feature of the hill ). You can take your bike, since it has a transport system parallel to the cabins.
A free activity that can be enjoyed on the hill and that is super popular with visitors? Have a picnic! Groups of friends gather to enjoy a barbecue in one of the areas equipped for it with grills, tables and restrooms. Of course, Cerro San Cristóbal and the surrounding park offer an excellent – and cheap! – opportunity to enjoy sports and healthy living.
Young cyclists, runners and visitors stroll along its roads, with or without pets. And cyclists will be glad to know that on weekends the park is closed to vehicles, so they can ride without the risk of running into cars.
But that's not all! There are also workshops and classes on weekends, including Zumba and yoga, as well as other similar activities. They are free and take place in the Plaza Antilén sector. It's a fun and easy way to enjoy healthy living and meet new people in Santiago de Chile.
Photo | Kyle Pearce