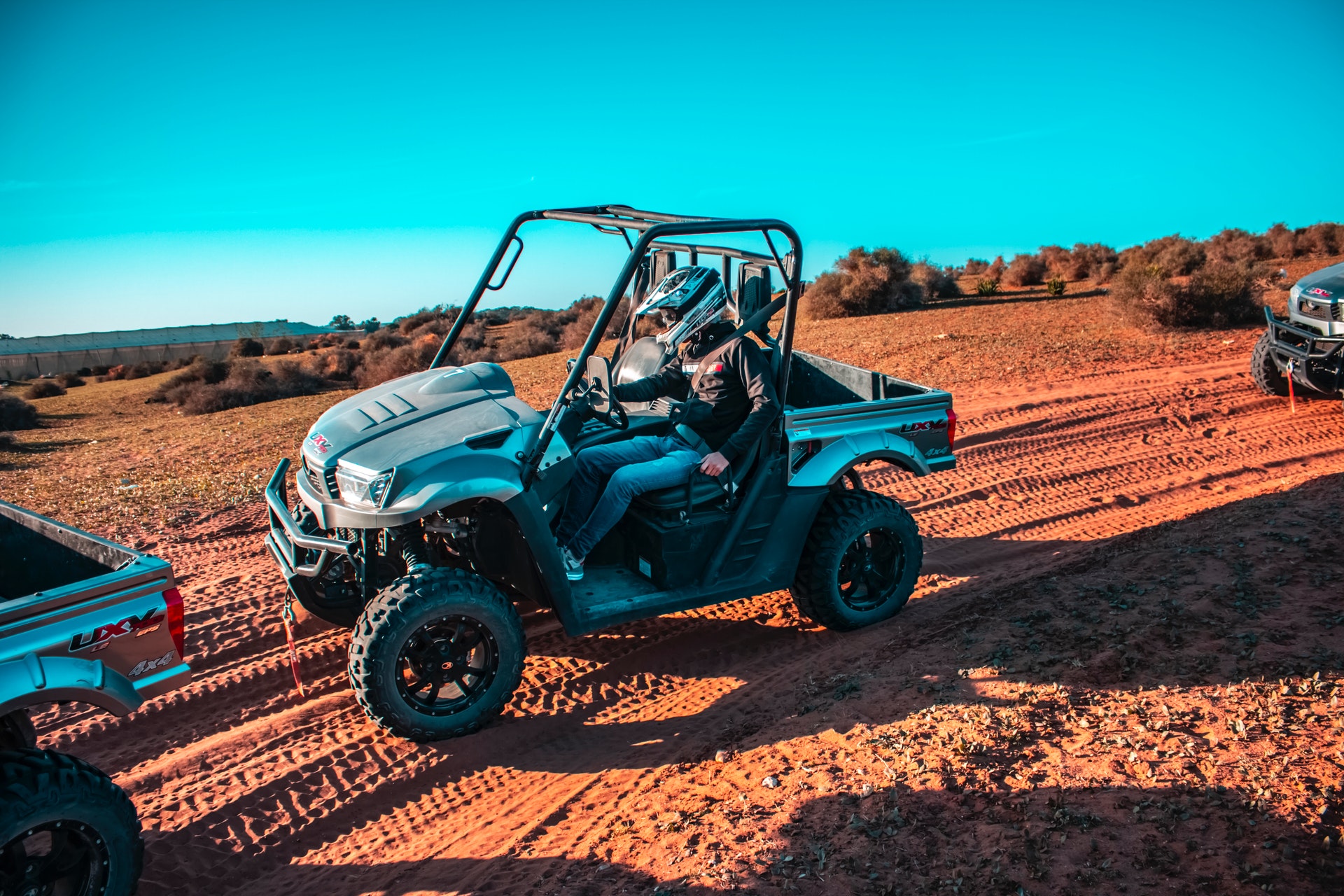 Though most visitors come to the Dominican Republic for its fantastic beaches, the menu of cool stuff to do in this country is varied indeed. For example, go barefoot on the castaway beaches and in the charming village of Saona Island; take a refreshing plunge into the Blue Hole; experience spectacular snorkelling and diving on Catalina Island; get the full Latin tropical urban experience in Santo Domingo.
And there's plenty of adventure to be had, too. In this post we're talking about one experience in country's easternmost resort area, Punta Cana, and it involves an adrenaline-pounding ride over the sand but also through the brush away from the touristic areas on an offroad ATV – whether a two-seater or four-seater.
A number of insured adventure tour operators will book you on a kind of safari north of the beach-hotel zone, complete with helmets and safety goggles. Then with the expert assistance of guides/instructors you can careen across ponds, streams, gullies, and beaches, Paris-Dakar Rally-style, passing tobacco fields and plantations devoted to coffee and cacao. Along the way, you'll make cool stops to for example learn about the growing of coffee and cacao beans as well as to take a dip in a cenote (a limestone sinkhole filled with clear, cool water).
So away from the beaches, an adventurous ride awaits if you use your Iberia Joven discount to book a flight to Punta Cana on your next holiday. Go for it – we guarantee you'll have a blast!
Photo: Albdelkarim