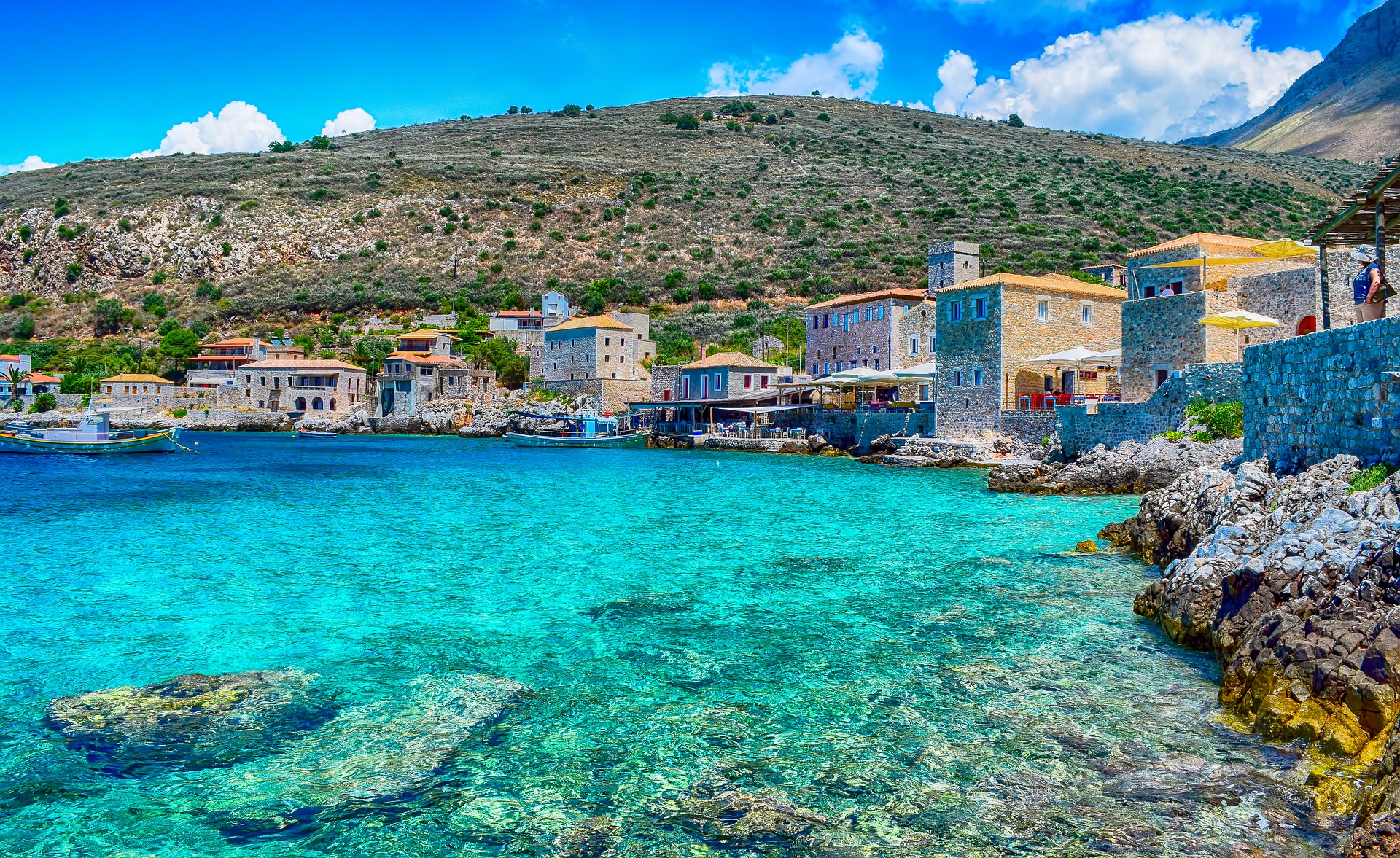 Greece is of course one of Europe's most popular holiday spots, and everyone knows about fantastic destinations such as capital Athens and islands like Corfu, Crete, Mykonos, and Santorini. But there are plenty of other fascinating corners of this country, and one of the most fascinating – though a bit less well known – is the Pelopponese Peninsula, a 2½-hour drive west of Athens. And why one of the most fascinating? Yes, it like the islands has gorgeous beaches and charming traditional villages. But even apart from that, well, it's only the cradle of Greek civilisation.
When driving from Athens, the first major landmark you'll come across is the manmade Corinth Canal, 6.4 kilometres (four miles) long, connecting the Gulf of Corinth in the Ionian Sea with the Saronic Gulf in the Aegean – and also dividing the Peloponnese from the mainland (you cross it over a bridge).
Then, some 40 minutes later, you'll come across one of the very first wonders of the ancient world, ensconced on a hill amid a majestic setting: the ruins of Mycenae, centre of Europe's earliest known complex civilisations, which dominated the Aegean world from around 1,600 to 1,000 BCE – many centuries before the golden age of Athens in the 5th century BCE. Highlights here include the famous Lion Gate, an enormous domed burial chamber, and a museum to explain it all.
Then another 45-minute drive southeast brings you to Epidaurus, a city dating back to the 6th century BCE and notable most of all because of the sanctuary and temple of Asklepios, the god of healing (back in the day this was a major destination for sick people in search of cures) and especially its open-air, 14,000-seat amphitheatre (if you can, it's well worth coming here on a Friday or Saturday from June through August for the Athens Epidaurus Festival's evening productions of classical plays).
And of course we mentioned the beaches – laid back, lovely, and several considered among Greece's most beautiful – as much as any island idyll. One of them is semicircular Voidokoilia on a protected stretch of the southeast coast, and a bit farther south, the tiny island of Elafonisos is another standout, where beaches like Simos feature powdery white sand and shallow turquoise waters.
Add to all the above charming, historic towns like Kalamata (of olives fame), Monemvasia, Nafplio, and Sparta (yes, that Sparta; the ancient ruins are nearby), and you've got a complex and rewarding destination indeed. Sound intriguing? Use your Iberia Joven discounts to book a flight to Athens and come peruse the Pelopponese!
Photo: Dreamy Photos